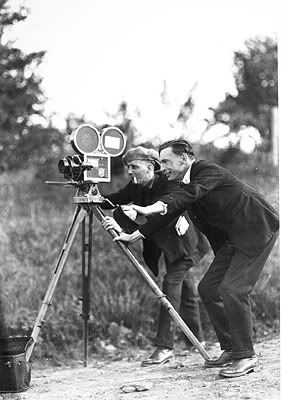 For the second time in as many days, I've been memed -- this time, a movie meme from Jay at
Pro Ecclesia
. The rules:
1. Go to IMDB.com and look up 10 of your favourite movies.
2. Post five (5) official IMDB "Plot Keywords" for these 10 picks.
3. Have your friends guess the movie titles.
4. Then tag three people.
Ten of My Favorite Movies:
1. Shortwave radio, ocarina, prisoner of war, chess, Christmas.
2. Plantagenet, Christmas, political intrigue, dysfunctional marriage, based on play.
3. Private eye, blackmail, murder, gambling, bookstore.
4. Melodrama, greed, Southern U.S., dysfunctional family, title from Bible.
5. Typhoon, minesweeper, court martial, drink thrown in face, cowardice.
6. Americana, humor, narrator, radio, cigarette girl.
7. Heroism, paratrooper, invasion, sabotage, bagpipe.
8. Miracle, slavery, infanticide, sibling rivalry, desert.
9. Photojournalist, spying, wheelchair, New York City, girlfriend.
10. Ex-wife, Grenada, insubordination, bus, courtroom.
Next to Be Tagged:
I'm going to tag: Simon-Peter at
Simon-Peter Says
; Theocoid at
Is My Phylactery Showing?
; and the Bloglodytes at
Lair of the Catholic Cavemen
.
P.S. I bet Norm D. Plume can figure all these out inside of sixty seconds -- and without looking them up!